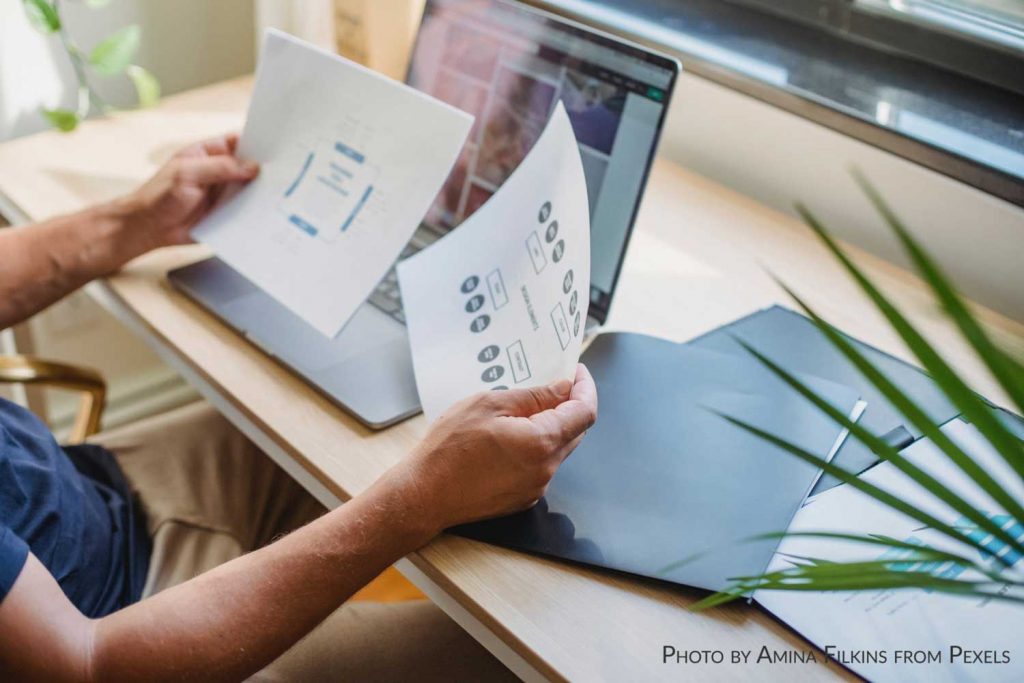 If you're looking for employment in the Farmington area, you've come to the right place.  Check out the following links to learn more about positions in our area and find search resources to help you along the way.
Have you ever wondered what employers are looking for in job interviews and employees? The Farmington Regional Chamber has partnered with Farmington High School Black Knight television to record and produce interviews with our largest local employers asking these questions. If you are interviewing for a job in the Farmington region we highly recommend watching these interviews.
| | |
| --- | --- |
| Job Title | Data Systems Analyst |
| Reports To | VP of Info Technology & Cybersecurity |
| Classification | Professional Staff |
| Annual Employment Length | 12 months |
| Account | 15-6302-1-5101 |
| Retirement | PEERS |
| FLSA | Exempt |
| Remote Eligibility | Possible Remote/Hybrid |
| Salary Schedule | 12 month Staff Grade 6 min $49814 |
Position Summary
Perform a variety of complex tasks such as special reporting procedures, data collections, file creations and submissions, and report development. Assist in administering and maintaining the College's Jenzabar ERP system, supporting back-end and front-end of database applications for the Administrative Software System and other integrated technology components.
Key Performance Indicators
Timely, accurate completion of user requests

Recommend improvements in systems use
Essential Functions
Receive, prioritize and analyze user requests; meet with users to define needs; identify attributes and additional data required to fulfill requests; and identify and provide solutions and data.

Create, troubleshoot, and de-bug new/existing programming in administrative software system, then resolve in-house or coordinate with vendor until problems are corrected; follow up periodically.

Create, edit and execute SQL scripts to update and/or correct data.

Maintain access rights/permissions to MS-SQL, the administrative system and JICS online platform for users in coordination with responsible module manager to ensure system security and integrity.

Create and maintain automated scheduled tasks for various offices such as Financial Aid, Student Services, Bookstore, and Business office.

Assist in configuration, maintenance, and implementation of new or existing administration software/applications.

Ability to troubleshoot, update, improve custom programs and applications

Providing technical assistance by responding to inquiries or help desk tickets regarding errors, problem, questions or requests with various programs.

Keep users informed of project status and developments; provide technical support and training to new and existing users on administrative system and other related applications.

Proficiently utilize Infomaker, Microsoft Access, and PowerBI for reporting purposes.

Prioritize and schedule jobs. Assist and train when necessary.

Work with other staff to insure data consistency.

Work with Data Systems Administrator to develop strategies and documentation for reports, applications and procedures, as well as assist with implementing improvements of administrative system and subsequent web applications.

Respond to any and all user requests/inquires in a positive, professional manner.

Collect data and develop reports for tracking campus statistics as required as well as ad hoc reporting for various offices and agencies; including statistics provided for monthly report to administration or Board or Trustees.

Perform other duties as necessary to insure efficient operation of the administrative system.
Required Behaviors, Competencies, and Skills
Possess strong service orientation and commitment to continuous learning.
Ability to communicate effectively with a variety of people.
High degree of creativity with a "can-do" attitude.
Interpersonal skills:
Ability to establish and maintain positive working relationships with other employees at all levels.
Ability to work well under pressure to meet established deadlines.
Effective organizational skills.
Ability to handle confidential material judiciously.
Technical skills:
Ability to use information technology for personal productivity, including general word processing, electronic communications, and presentations.
Ability to identify and express problems and develop solutions from alternative methods and procedures using initiative, flexibility, and creativity.
Deal with several abstract and concrete variables.
Proficient verbal and written communication skills to present complex data and reports effectively.
Experience
Education:
Bachelor's degree or Associate's degree plus two years full-time directly related work experience.
Work Experience:
Experience in higher education preferred.
Experience in querying and extracting data from various databases or data warehouses.
Knowledge of the Jenzabar ERP system preferred, but not required.
Strong computer knowledge including MS Office (including Access), SQL server, Web services, analytics software, such as Infomaker, CognosBI or PowerBI, and other reporting software.
Industry Knowledge:
Knowledge of SQL and procedural programming languages.
Demonstrated skills in the development and evaluation of revenue generating programs, including programs for special populations.
Work Environment and Physical Requirements
Working in a professional office environment this position requires sitting, standing, stooping, kneeling, reaching, walking, pushing, pulling, light lifting, grasping, talking, seeing, hearing and repetitive motion.