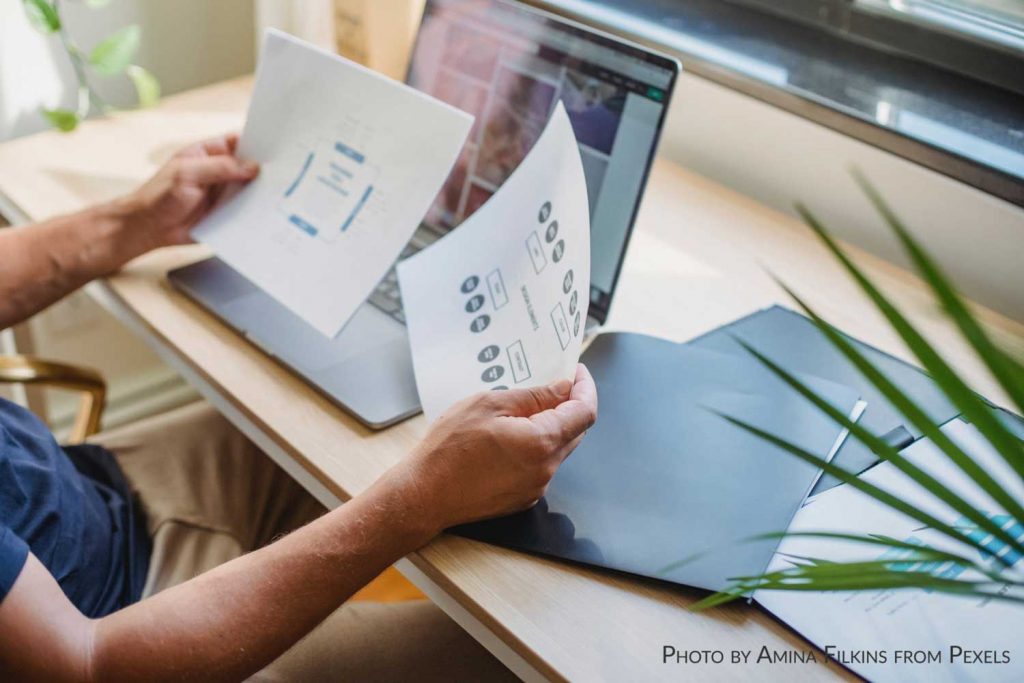 If you're looking for employment in the Farmington area, you've come to the right place.  Check out the following links to learn more about positions in our area and find search resources to help you along the way.
Have you ever wondered what employers are looking for in job interviews and employees? The Farmington Regional Chamber has partnered with Farmington High School Black Knight television to record and produce interviews with our largest local employers asking these questions. If you are interviewing for a job in the Farmington region we highly recommend watching these interviews.
Manages financial data, creates financial reports, performs Jenzabar centralized organization wide processes of accounting and journal entry processing. Manages the general ledger account reconciliations, validation of information, correcting account coding errors, and for providing positive customer service to employees, and others.
Requires knowledge and skills necessary to ensure accurate internal and external recording and reporting of all college financial transactions. Requires knowledge of audit procedures, financial report preparation and governmental accounting principles and procedures.

Key Performance Indicators

1. Provide timely, accurate financial reports
2. Maintain accurate accounting records
3. Complete business office projects

Essential Functions
1. Set up and maintain files to facilitate the record functions of the institution.
2. Ensure income due the College is posted to appropriate accounts.
3. Ensure expenditures are posted to appropriate accounts.
4. Verify accuracy of College's accounting and financial reporting.
5. Assist the Executive Director of Finance as assigned.
6. Reconcile monthly bank statements for all accounts.
7. Review and post monthly cash receipts.
8. Enter and post bookstore weekly cash receipts.
9. Prepare necessary monthly journal entries.
10. Prepare other journal entries as deemed necessary throughout the fiscal year including monthly closing entries.
11. Post credit card activity monthly.
12. Reconcile credit card activity to bank statements.
13. Assist staff as needed when assistance is required or questions asked.
14. Post monthly budget deduction journal entries for TRIO departments.
15. Prepare working papers & year end journal entries for the annual audit.
16. Assist the CPA firm with information needed to conduct the annual audit.
17. Assist faculty and employees with needed information.
18. Set up new General Ledger accounts as needed.
19. Perform all accounting related to maintaining the Endowed scholarships and related year end reports.
20. Coordinate with the Director of Financial Aid the Endowed scholarships and related reporting.
21. Other duties as requested or required in the normal function of the institution.
22. Assist with annual budget preparation.
23. Monitor budget.

Required Behaviors, Competencies, and Skills

Ability to relate quickly and tactfully to a variety of people, including the general public and colleagues.
Have an awareness of and maintain confidentiality of the data and records.

Interpersonal skills:
Strong written and verbal communication skills with the ability to create routine reports and correspondences, and ability to speak effectively before groups of customers or employees of organizations.
Ability to coordinate multiple tasks and work under time pressures effectively to meet deadlines.
Ability to identify and express problems and develop solutions from alternative methods and procedures.
Ability to understand directions, ask questions for clarification, and demonstrate appropriate action.

Technical skills:
Excellent computer skills including proficiency with word processing, spreadsheet, and database software.
Ability to examine documents for accuracy and completeness.

Experience
Education:
Bachelor's or higher degree in Accounting.

Work Experience:
Two to five years of work experience preferably in higher education or public accounting.

Industry Knowledge:
Knowledge of GAAP, federal, state and local accounting regulations and business procedures. Stay current with changes to state and local accounting regulations that are applicable to the College.

Work Environment and Physical Requirements
Working in a professional office environment this position requires sitting, standing, stooping, kneeling, reaching, walking, pushing, pulling, light lifting, grasping, talking, seeing, hearing and repetitive motion.
Mineral Area College is an Equal Opportunity Employer and does not discriminate on the basis of race, color, national origin, gender identity, disability, age, religion, creed, sexual orientation, socioeconomic status, genetic and family medical history as defined by GINA, or marital or parental status, in admission/access to, or treatment/employment in its programs and activities.